☆NEW☆ Upcoming Event Details Released!
Below is a list of upcoming in-game features and events, with special focus on the all-new War of the Factions event starting soon!
Upcoming Events
Here's what's coming up this winter! The 2nd round of Valhalla events will take place at the start of 2020, and there's lots to get ready for in the meantime!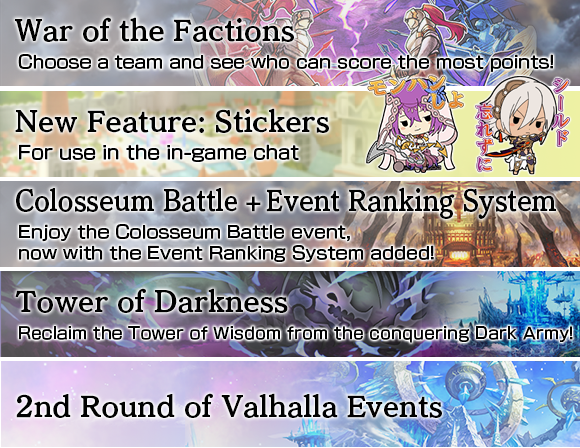 War of the Factions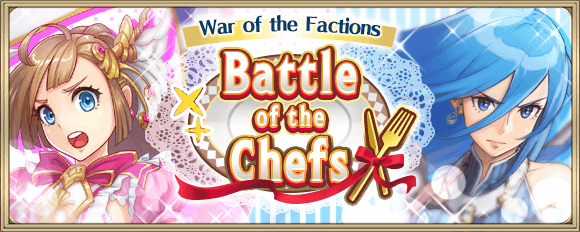 It's Claudia vs. Joan of Arc! Whose side are you on?
Choose a team and see who can score the most points–and the best rewards!
What IS War of the Factions?
This event isn't for single-players or alliances, but rather for teams–or "factions", if you will!
Teams are reset for each event, and you can communicate with your fellow faction-mates via an event-exclusive chatroom!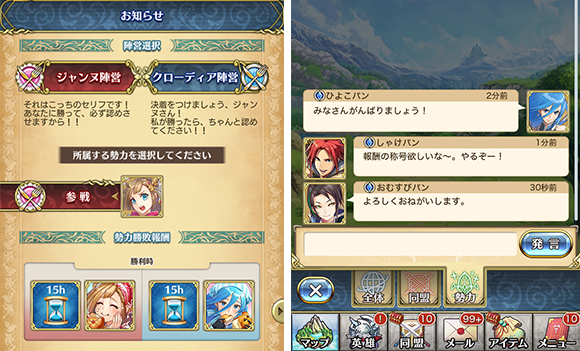 Enjoy a Sneak Peek into the Lives of Your Heroes!

Each faction will be able to view its own unique War of the Factions story. What sort of shenanigans will the Heroes get up to this time?
A Monster Conquest Competition!
Hunt the target monsters in order to bring home the gold!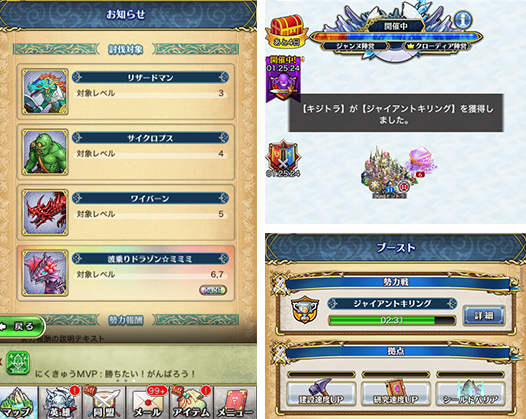 Event-exclusive monsters will appear! Defeat them to earn Titles which grant you powerful boost effects during the event period.
Of course, there will also be exclusive Profile Icons and other Titles up for grabs! Look forward to seeing what's in store during the War of the Factions!
---
*Schedule subject to change.
*Terms and images on this page are for illustrative purposes only.
*Please see the forthcoming in-game announcement for more detailed information regarding event dates, rules, and rewards.